Contact:
judyg@jganesconsulting.com
Tel. +1 914 301-6422
WhatsApp/Mobile +1 914 602-9483
Celebrating 22nd Year of Consulting Services
J Ganes Consulting is celebrating the 22nd anniversary of providing strategic insights and value-addition to those needing analysis and advice on the fundamental drivers and price outlook for Soft Commodities and other agricultural products. A look back at some of the company milestones includes:
• Over 2600 published subscription-based research reports
• Additional Special Reports on timely and relevant topics
• Authored major studies on weather impacts and long-term supply and demand projections
• More than 150 speaking engagements in 40+ countries
• Dozens of workshops and training courses held including risk management and trading using futures and options both in-person and online
• Multiple global consulting projects including feasibility studies related to the Softs as well as on various other standardized and non-standardized commodities value chain and risk assessments
• Recipient of awards in recognition of unconditional support and service to various coffee producing industries and associations
Judith Ganes, President of J Ganes Consulting has been a Soft Commodity market analyst/strategist for more than 40 years, having started her career on Wall Street at major brokerage firms. Ms Ganes is Co-Founder of Netherland based
Taka Insights
data analytics platform. She recently completed, with a Certificate of Excellence, a
Massachusetts Institute of Technology (MIT)
Education Program on
Artificial Intelligence and No-Code Machine Learning
. Ms Ganes has been quoted and interviewed countless times in major news media in print, radio, television, and social media platforms. She is Series 3 licensed and registered with the
National Futures Association (NFA)
. Most of all Ms Ganes feels honored for the thousands of people she has met from the more than 100 countries she has visited and shared knowledge with about the markets, as well as the wealth of cultural experiences she has had the privilege to accumulate on her travels.
What has changed and where does this leave the markets?
On the morning of October 7th, before the sun had risen, I was startled by a recorded message on my Tel Aviv hotel's intercom system. Within seconds sirens started to sound. As my fellow hotel guests and I bolted out of our rooms and headed for the stairwell, running to a lower level for safety, it became clear that this was no drill. In the chaos that followed, my chief concern became repatriating my elderly mother to New York and to get back to work. With that accomplished, I looked to global markets. Crude oil prices climbed in the first 10 days days of the war, but then started to back down. The tense situation in the region -- and even protests in the United States and Europe -- could disrupt travel abroad, making people skittish about going too far afield. Businesses may halt travel due to the increased security risk for employees and people may prefer to stay closer to home.
From Grand Central station in New York City at rush-hour to massive protests in Central London, cities everywhere have been barraged by protestors. Indeed, the U.S. State Department has issued warnings about worldwide travel. In our view, this war has very different ramifications on the global economy than the Russian war against Ukraine. Global food security was temporarily a concern because of the importance of the Russian-Ukraine bread basket to help feed the world. It helped to spur food inflation, but supply chains adjusted and countries such as Brazil increased output. The world did not go hungry. Shortages were temporary. Europe did not have a cold winter and run out of fuel. They were able to reduce the reliance on Russian natural gas and become more efficient. The markets have become de-sensitized to the ongoing fighting and battles. The tensions in the Middle East have diverted attention away from Ukraine.
Judy Ganes returned from her latest junket to Brazil, her fifth field trip to the country since December 2020, with fresh insight into the state of the world's most important coffee crops. Over 10 days she visited

areas in Zona da Mata, Minas Gerais and others to assess the 2023 outlook for the world's most important coffee producer. If you would like to gain access to this incisive, firsthand analysis of coffee and other softs, contact us via the link above for detailed product and pricing information.

The Coffee Grower's Conundrum

This is Paolo. A 70-hectare coffee grower at 1,200m in Campos Altos, MG. He has held off selling his crop, wanting higher prices to cover rising costs. He is willing to see how production and prices are in 2023/24 but if he can't meet expenses he will convert his farm to corn or soybeans.

Read

more

...

Three views from the field

#MatasdeMinas tour notes

: three different views from a week visiting farms in eastern #MinasGerais: 1) very little coffee; 2) a medium amount (rather disappointing for the grower) and 3) an excellent crop. The third condition was the rarity. Very few farms had strong production.

Read

more

...
Food Inflation: Many factors at play
Judy Ganes on Bloomberg Surveillance -
June 10, 2022
While core commodity prices have risen on weather problems, higher ingredient costs are only partly to blame for consumers paying more for food this year. Judy spoke to the Bloomberg Surveillance team, audio file embedded in video link here >>>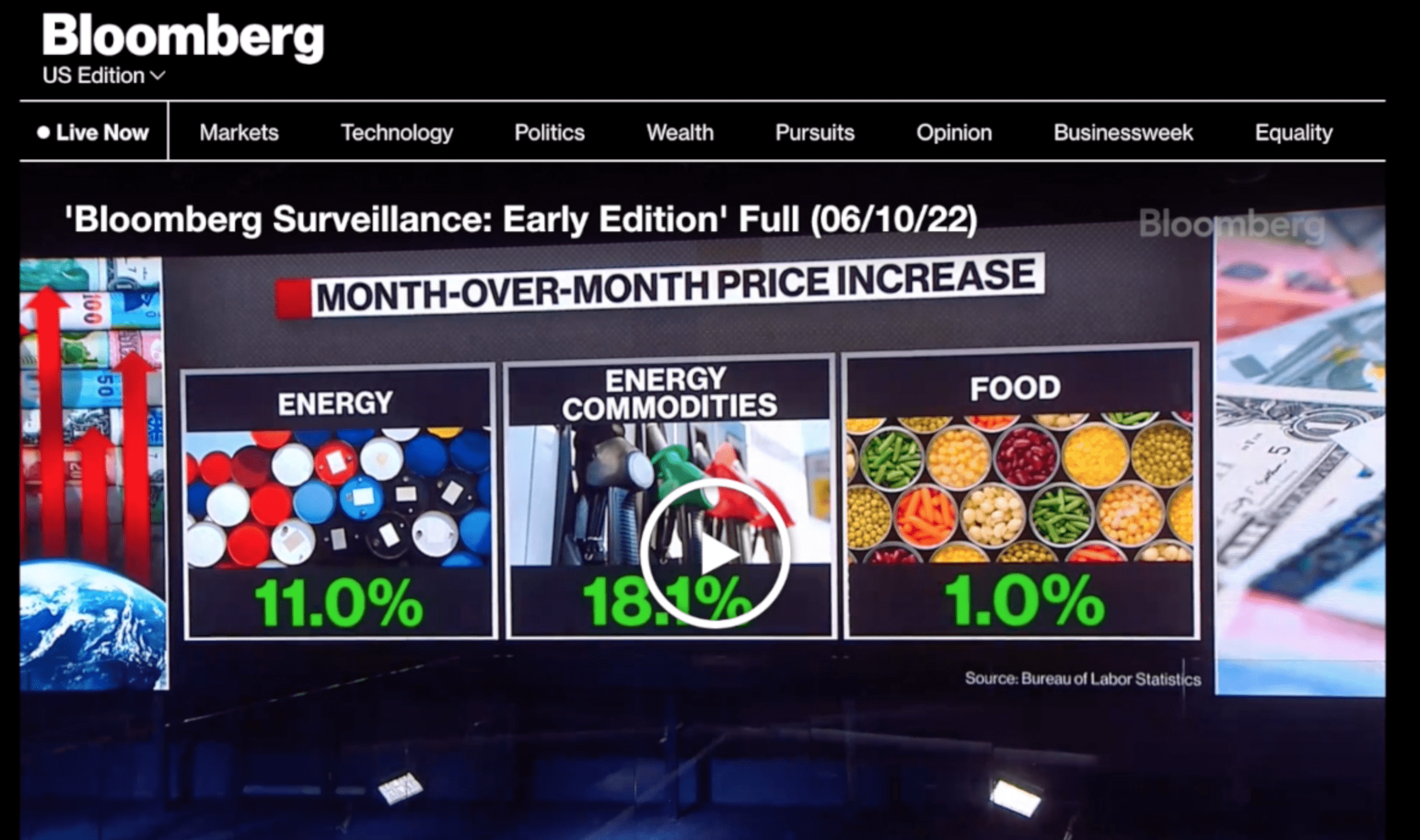 2021-22 Brazil Tour Video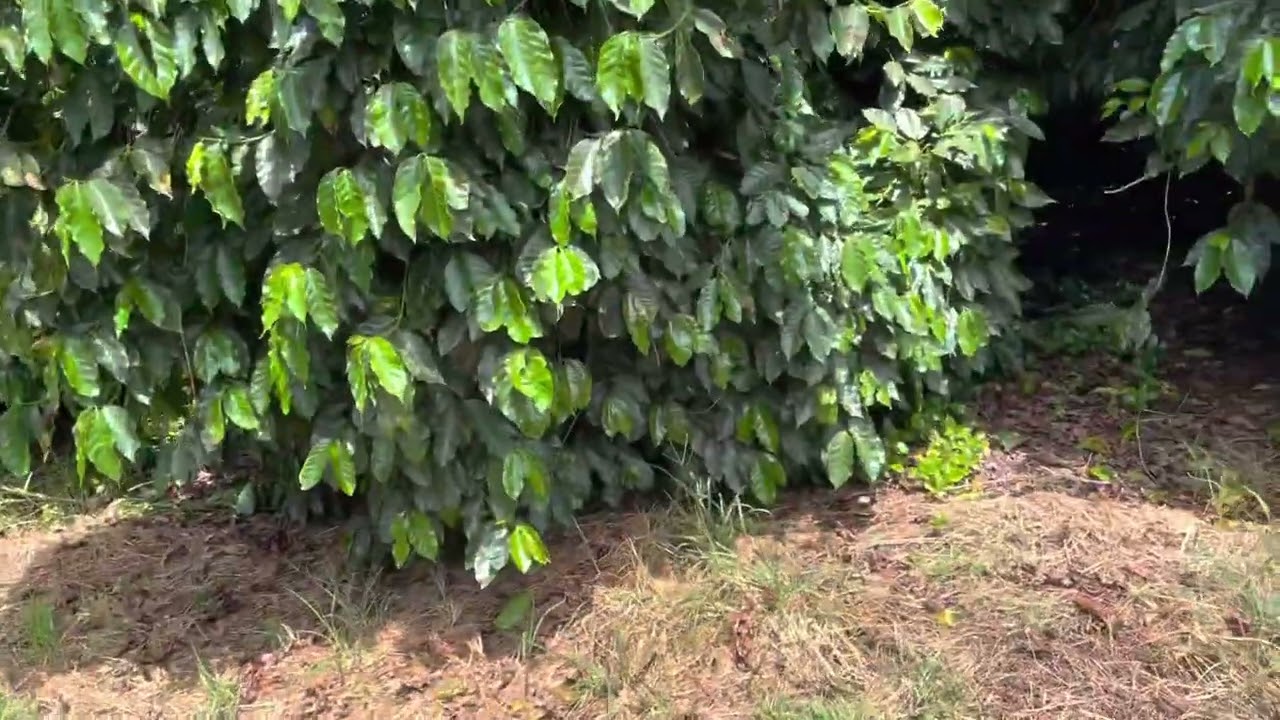 Coffee Safari in Piumhi, Mina Gerais, Brazil
Judy Ganes felt like she was on a Safari hunting for coffee at this 2,000 hectare farm in Piumhi, MG Brazil. Despite irrigation, finding branches, let alone trees, with a heavy fruit load was elusive. Spotting a small cluster of cherry and even a single one in this area of the farm was like coming across Big Game in a jungle thicket...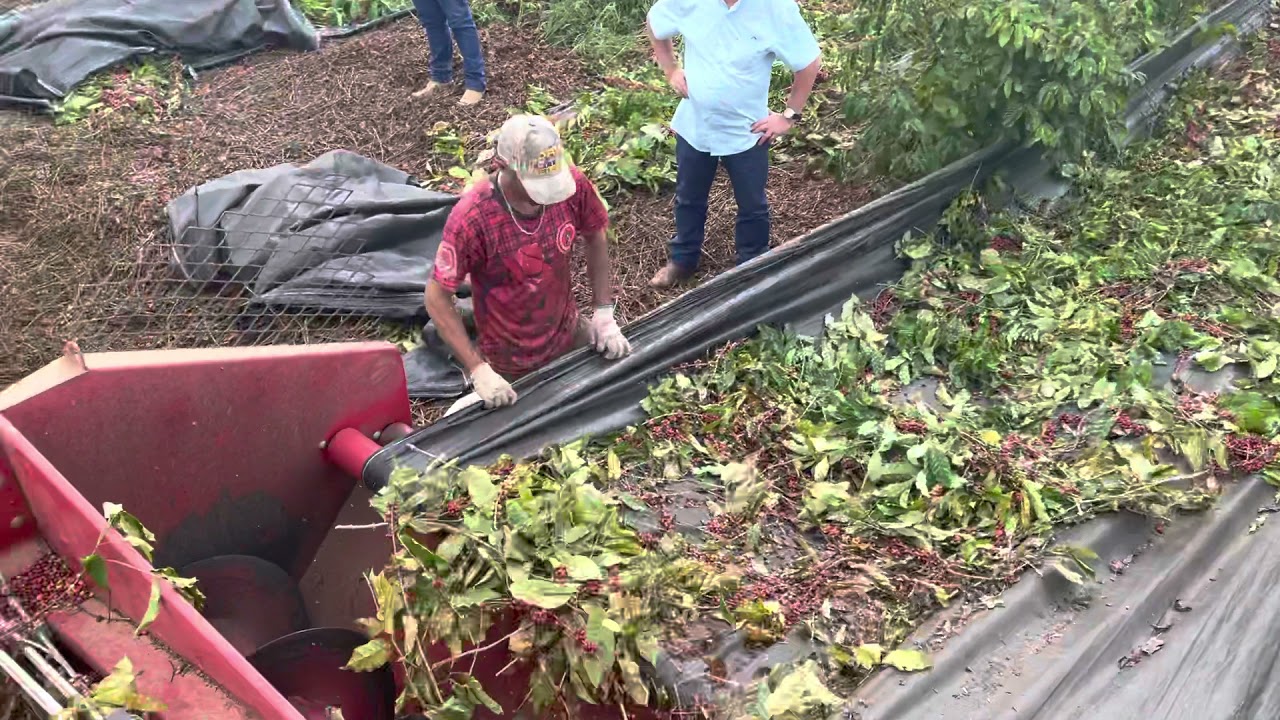 Observing Mechanized Robusta Harvest
Judy climbed atop the mechanical harvester at Fazenda Montealverne in Pinheiros, ES, Brazil July 8, 2021. The farm also has pívot irrigation. This method can harvest 80 bags of coffee in 40 minutes and save 80% on labor!
Regional Dryer Operator: Brazil Robusta Crop Shocker
In seeking out the unbiased truth about the crop size, who better to interview than the man that dried the coffee for the región I was visiting. He said farmers were surprised and disappointed st the lower yields.
Brazil's Frost May Kill Young Coffee Trees, Hurt Crops for Years
Above:
Reiner's young coffee trees that were damaged by frost in Monsenhor Paulo municipality, Minas Gerais state, Brazil.
Courtesy: Joseph Reiner
By Fabiana Batista and Marvin G Perez
July 22, 2021, 6:52 PM GMT+2
The severe frost that ravaged major arabica-coffee areas in Brazil earlier this week is especially deadly for young trees, which could greater losses for farmers and hurt production for years.
The death of young trees increases the likelihood that the crops even two years from now will be compromised, according to
Judy Ganes
, a consultant who has covered the market for more than three decades. Farmers will have trim off damage, destroying yields, or replant their fields. (Full story
here
)
J Ganes Consulting Reports
J Ganes Consulting reports provide comprehensive market analysis and insightful opinions on pricing, supply & demand estimates and other key factors affecting global softs markets.
All J Ganes Consulting reports draw on Judy Ganes' deep involvement in the industry, ranging from corporate trading desks to boots on the ground in the field where tropical softs are grown. Each publication is packed with independent, unbiased commentary and invaluable context. Need the hard facts on soft commodities? Get connected to one of the most experienced soft commodities experts worldwide, straight to your inbox.
Please email us for detailed pricing.
A must-have look at coffee market fundamentals. Each week, get our analysis and opinion reflecting decades of coffee market experience, from boardrooms to plantations. Published a minimum of 47 times per year.
A vital resource for anyone needing to understand the dynamics of softs markets. Each week you'll get into coffee, cocoa, sugar, cotton and orange juice from production yields to pricing dynamics. Published a minimum of 47 weeks per year.
Each month the Softs: Fast Facts report provides detailed datapoints and analysis on coffee, cocoa, sugar, cotton and orange juice markets. Topics include economic and political influences on the markets, weather, pertinent statistics, as well as predicted relative market strength.
Six times a year, the Coffee In-Depth report provides invaluable context on pricing, supply & demand estimates and other key factors affecting the coffee market. Your one-stop shop for independent, unbiased commentary from one of the most seasoned soft commodity experts in the industry today.
The Softs: In-Depth Report looks at key factors, critical trends and issues affecting the price of soft commodities. We bring incisive market analysis, context and opinion to the most timely issues. The last word on pricing, supply and demand estimates and other key factors affecting softs markets.
Get the Power of J Ganes Consulting Reports working for you right now.
Are you ready to start receiving J Ganes Consulting's connected and comprehensive soft commodities research on a weekly, monthly and bi-monthly basis? Contact us today to learn more about the best blend of reports and pricing to meet your needs.
Need advice on managing price risk? Growing and managing your business? We can help.
Our Advisory Services offer clear strategic guidance tailored to meet individual business, investment or trading objectives. Services include, but are not limited to:
Phone consultations.

In-person client meetings and site visits.

Facilitating or participating in brainstorming sessions.

Specialized presentations.

Hedging strategies.

Longer-term price forecasts.

Hedging strategies. Market feasibility studies. Structured reports. Long-term price forecasts.

Whatever your needs, you can count on us to expertly design and flawlessly deliver your project on time and within budget. And, of course, all work is conducted with the greatest confidentiality.

Contact Judy Ganes today to discuss your needs and receive a price quote.
In-person, online or by video conference, we design and lead workshops to meet your unique needs.
Let's Talk About Soft Commodities
Online or by video conference, J Ganes Consulting can design, create and lead workshops tailored to your specific needs. Workshops can include, but are not limited to, the following:
Futures and options—101, intermediate and advanced levels

Price risk management

Fundamental analysis for soft commodities

Understanding relevant market reports and data

What you need to know about trading soft commodities

How weather and other market-moving events can affect soft commodities

How to better time trades using seasonal patterns… and more

To discuss your needs and to receive our price list, contact Judy Ganes today.
How to get in touch

Feel free to write or call us. We love to communicate with our clients.